If you like this e-zine, please do a friend and me a big favor and "pay it forward."
If a friend DID forward this to you and if you like what you read, please subscribe by visiting here.


March 19, 2009 - Issue 006
In this issue
*article "Learn Something New Every Day" by Penny Steinke.
*Tip of the Month
*Featured/New Products
*Business Opportunity Information
---
Learn Something New Every Day
While reading some inspirational reading material this month, I came across two quotes I'd like to share with you.

First from Robert Kiyosaki

"The only difference between a rich person and a poor person is how they use their time."

The second which goes right along with the first is from Mark Victor Hansen

"Read books, listen to audios, attend seminars - they are decades of wisdom reduced to invaluable hours."

These both caught my mind because this is something that I have noticed over the past couple of years. No matter what is going on in your life, you should constantly be learning new things. While some days offer more opportunities to learn than others, it's important to take advantage of them when they arise.

Last month while in Florida for a convention, a friend of mine made a choice of which I am not sure why. There was a convention about real estate with many reputable speakers presenting. It was a great wealth of information right at our finger tips. Even if someone wasn't really into real estate, they could still have learned a lot and been motivated in areas of their own lives.

There were success stories and motivation speakers. It was great! My friend however, chose to sit up in the hotel room and not join me for even one speaker! I think that she really wasted a valuable opportunity. Did she have to go all day? No, of course not, but would she have learned something if she would have had an open mind? Definitely!!!

Whatever opportunities arise for you, have an open mind. You can learn something new every day! Make the best of whatever situation you find yourself in.

And lastly I will leave you with this thought. How many minutes a day or a week do you spend in your car, walking, or at the gym? Instead of always listening to music, take time to listen to educational or motivational cds. They could change your life.
---
Tip of the Month
Get plenty of sleep, so your body and cells will rejuvenate and renew itself!
---
Featured/New Products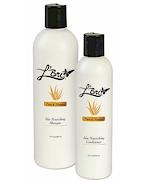 ALOE NOURISHING SHAMPOO AND CONDITIONER The Shampoo awakens the senses, as it gently cleanses and instantly fortifies hair. A unique blend of botanicals, proteins and amino acids provide a whole new dimension of strength and resilience. Nourishing formula is great for all hair types. Sale Price: $12.50 Regular Price: $14.00, Save $1.50!

This every day Conditioner detangles, restores strength and shine, while protecting your hair against everyday wear and tear. Shampoo and Conditioner do not contain Sodium Laurel Sulfate or artificial coloring. Sale Price: $11.50 Regular Price: $12.75, Save $1.25!

PERFECT FINISH – LOOSE POWDER An oil-free lightweight loose powder that sets foundation and creates a sheer, flawless finish. Available in shades Natural or Dark. For all skin types. Regular Price: $14.00 Sale Price: $12.50 Save $1.50!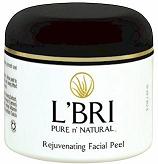 REJUVENATING FACIAL PEEL Right before your eyes, this unique exfoliator, made with natural fruit enzymes of green papaya, calming pineapple and stabilized aloe vera gel, works to dissolve dead skin cells without acids. Excellent for all skin types, including those with rosacea, acne prone and sensitive skin. Regular Price: $35.50 Sale Price: $32.00 Save $3.50!
*Free S&H on orders of $60 or more*
NutriAloe S&H $6.75
---
Business Opportunity
Direct selling has many benefits. Most people would like to start their own business, work from home, make more money, have time to do what they choose to do, earn prizes and vacations, etc.

Visit my web site to read more about the benefits of starting a direct selling business, click here.


In Health and Happiness,

Penny Steinke

http://www.natural-aloe-skin-care.com

Comments or feedback? Click here.