If you like this e-zine, please do a friend and me a big favor and "pay it forward."
If a friend DID forward this to you and if you like what you read, please subscribe by visiting here.


June 19, 2009 - Issue 009
In this issue
*article "It's Time To Revisit Your Goals" by Penny Steinke.
*Tip of the Month
*Featured/New Products
*Business Opportunity Information
---
It's Time To Revisit Your Goals
Yep, it's that time again. I know it's not January, the time of year we usually look at our lives and make new goals for ourselves, but it is time to look at what you wanted to work on and revisit it.

Maybe it was your business, weight-loss, exercising, quitting smoking, eating better, whatever... it's time to look at your goals and see how you are doing.

Often times, people write their goals down and then put them away and don't look at them again. You should have posted your goals where you can see them each day to help you stay focused.

Look at your goals and evaluate how you are doing? Do you need to adjust your goals? Did you even write any goals for yourself this year, month, day?

Take some time this week and get a new game plan for yourself. Know what you ultimately want to accomplish, then break down your goals into manageable steps. Know where you want to go, and plan small steps to get there. Don't put off what you can do today until tomorrow. "Oh I'll start eating healthier tomorrow..." No, start today!


Haven't tried L'Bri yet? Why not?? Click here to order your free sample.




On a side note...

One year ago today, I lost my baby, my cat Shadow of 17 years. It was very, very tough to say good-bye and I miss her very much. I love you Shadow!
---
Tip of the Month
Avoid excess sugar, it is one of the main causes of premature aging (loss of elasticity and wrinkles).
---
Featured/New Products

MAXIFIRM 1 OZ Maxifirm is a scientific breakthrough from L'Bri laboratories that "takes on" the unwanted signs of aging skin. Independent clinical studies have shown that Maxifirm will increase the firmness of the skin by 20% after four weeks. In addition the skin's density will increase by up to 77.2% after four weeks! Maxifirm will also improve clarity and skin radiance. If smoother, firmer looking skin is what you are after Maxifirm will deliver incredible results! Excellent for all skin types and especially for individuals 35 years of age or older. Regular Price: $35.00 Sale Price: $31.50 You Save: $3.50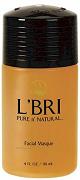 FACIAL MASQUE 4 OZ Click Here to See the Amazing Results! For all skin types. Experience L'Bri's 'non-surgical facelift' as it tones, tightens and clears away dead skin cells, returning skin's natural smoothness. Simultaneously diminishing the appearance of wrinkles and enlarged pores, it speeds the healing of blemished skin. Regular Price: $26.50 Sale Price: $24.00 You Save: $2.50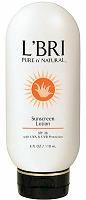 SUN SCREEN LOTION W/SPF 26 Rely on L'Bri's water- resistant sun lotion to protect your family against the skin's worst enemy. Soothes your skin with natural botanicals as it protects you from both the harmful UVA and UVB rays, without leaving your skin greasy. Regular Price: $13.50 Sale Price: $12.00 You Save: $1.50

VITAMIN E STICK W/SUNSCREEN This fragrance free sun stick with Vitamin E and Aloe soothes, protects and moisturizes the most sensitive areas of your face, your lips and eye area. Great for chapped lips. SPF 22. Regular Price: $10.25 Sale Price: $9.25 You Save: $1.00
*Free S&H on orders of $60 or more*
NutriAloe S&H $6.75
---
Business Opportunity
You can see business opportunities everywhere you turn. L'Bri is not a scam. It does require a lot of work, though. Just like your day job, building a business part time will take plenty of time and committment from you.

Many, many people make money weekly from doing this opportunity, and you can too. Whether you would like to do this business traditionally with home parties or untraditionally on the internet, it can work. Focus your efforts, take small steps each day, and you will reach your goals.

Remember, you only fail when you give up.

Watch and listen to this short video from L'Bri's founder, Linda Kaminski, about the benefits of starting your own L'Bri business. click here.


In Health and Happiness,

Penny Steinke

http://www.natural-aloe-skin-care.com

Comments or feedback? Click here.