If you like this e-zine, please do a friend and me a big favor and "pay it forward."
If a friend DID forward this to you and if you like what you read, please subscribe by visiting here.


October 19, 2009 - Issue 012
In this issue
*article "Anti-Aging Skin Care" by Penny Steinke
*Tip of the Month
*Featured/New Products
*Business Opportunity Information
---
Anti-Aging Skin Care
Age spots are one of the most obvious signs of aging our skin develops. Excessive exposure to the sun is usually the reason why the skin darkens to form these tell tale circles and spots.

But that doesn't mean you can't do anything about them. L'Bri has a product call Time Erase that can effectively fade your age spots. By using concentrated Alpha HydroxyAcids in a slow release formulation, Time Erase can safely lighten your skin without harsh chemicals or surgery.

So how does this work? Research has shown that alpha hydroxy acids can help to loosen the dead skin cells that sit on the surface of the skin. It's the dead skin cells on the surface that are discolored and uneven. By removing these dead skin cells and stimulating the production of newer, healthy cells,

Time Erase can fade your age spots quickly and safely. If your interested in ordering Time Erase, it retails for $40.00 and can be purchased by going to

http://clicks.aweber.com/y/ct/?l=M6drV&m=1p3TD_.o7BcvEK&b=IIlnAZQsc6mrov4uGuk0Bg

Time Erase is also available for $15.95 when you purchase it with the Basics skin care set. View all the discountskin care sets and learn more at: http://clicks.aweber.com/y/ct/?l=M6drV&m=1p3TD_.o7BcvEK&b=GgprnMeXuND0su7n9S4I5w

Always remember you can also order over the phone. Have a great day!

Penny Steinke 262-549-9869 www.lbribypenny.lbri.com.

P.S. I bet you have friends or family who would like to try L'Bri samples too. Order samples for everyone you know at: http://clicks.aweber.com/y/ct/?l=M6drV&m=1p3TD_.o7BcvEK&b=IIlnAZQsc6mrov4uGuk0Bg Click here to contact me by e-mail.


Haven't tried L'Bri yet? Why not?? Click here to order your free sample.








---
Tip of the Month
Protect yourself from the sun. The sun causes wrinkles, dryness, spots, and more!
---
Featured/New Products
Here is October's Monthly Sale Items!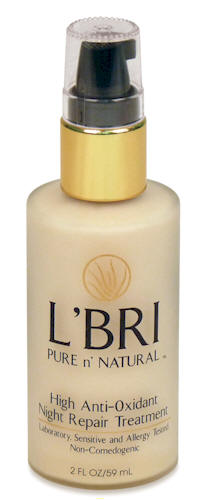 Put the brakes on the aging process with L'Bri's High Anti-Oxidant Night Repair Treatment. A powerful blend of antioxidant protectants and age-defying ingredients do their hardest work while you are fast asleep. Night repair contains clinically proven peptides along with a high ORAC (Oxygen Radical Absorbance Capacity) combination of fruit blends dedicated to shielding your skin from the daily onslaught of free radical damage. Your skin will look fresh, radiant, younger and rested come morning. 2 oz.
Introducing NEW HIGH ANTI-OXIDANT NIGHT REPAIR TREATMENT INTRODUCTORY PRICE: $52.00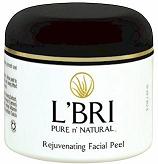 REJUVENATING FACIAL PEEL Right before your eyes, this unique exfoliator, made with natural fruit enzymes of green papaya, calming pineapple and stabilized aloe vera gel, works to dissolve dead skin cells without acids. It will dramatically improve skin tone, clarity and texture for a healthy, vibrant complexion. Results are immediate! Excellent for all skin types, including those with rosacea, acne prone and sensitive skin.
Reg. Price: $35.50 Sale Price: $32.00 Save $3.50


ALOE NOURISHING SHAMPOO Formulated with the pure extract from the Aloe Vera leaf and other natural ingredients, this unique blend of botanicals, proteins and amino acids gently cleanses as it strengthens and instantly fortifies your hair. Soothes dry scalp and restores the healthy look of the hair, leaving it full of shine and softness. Outstanding for all hair types. Does not contain Sodium Laurel Sulfate or artificial coloring.
ALOE NOURISHING CONDITIONER Formulated with the pure extract from the Aloe Vera leaf and other natural ingredients, this everyday conditioner detangles, restores strength and shine, while protecting your hair against everyday wear and tear. Superbly conditions without weighing down the hair. Leaves hair feeling noticeably softer, stronger, and manageable. Does not contain Sodium Laurel Sulfate or artificial coloring. SHAMPOO - Reg. Price: $14.00 Sale Price: $12.50
CONDITIONER - Reg. Price: $12.75 Sale Price: $11.50
Save $2.75 on the set!
2009's Holiday Sale Items!
A. Custom Eyes Eye Shadow Set This season everyone will notice the 'twinkle' in your eyes with L'Bri's Custom Eyes shadow sets. Each of the three compacts contain four carefully chosen eye shadows that will enhance the color of your eyes and as we like to say in the world of makeup, make your eyes pop! Packaged in our dazzling beaded bag*, select Blue eyes, Green/Hazel eyes or Brown eyes. A $30.95 value—Holiday priced at: $28.50
B. 2 oz. Daily Moisturizing Hand & Body Lotion with FREE Gold Satin Gift Bag This perfect Holiday gift set comes gift-wrapped in our festive gold satin drawstring bag*. L'Bri's Daily Moisturizing Hand & Body is the ideal gift when you need something special, yet affordable, to show your appreciation. Makes a great stocking stuffer too. Holiday Priced at: $5.50
C. Body Beautiful Holiday Gift Collection This festive collection includes an 8 oz. Daily Moisturizing Hand & Body Lotion and L'Bri's silky smooth Body Wash with exfoliating cleansing glove. A great gift combo. Holiday Priced at: $26.50
D. FabuLash Eye Lash Growth Serum with FREE Mascara Wow them this holiday season with longer, lusher lashes that everyone will notice. L'Bri's FabuLash Eyelash Growth Serum will thicken, condition and lengthen even the the most delicate lashes. Purchase FabuLash and receive a FREE L'Bri mascara of your choice packaged in our dazzling beaded bag*. Select from Black, Navy, Eggplant and Brown/Black mascara. A $78.75 value—Holiday Priced at: $60.00—Save $18.75!
E. Body Butter & New Body Mist Gift Set Everyone's favorite Body Butter now comes in a NEW fresh scent. Blanca Camelia is a beautiful white flower grown primarily in the tropics. Fresh, clean and feminine this delicate flower is infused in our original Body Butter formula. NEW Body Mist - This delightful spray infused with Blanca Camelia will soften and moisturize every inch of your body. After bath or shower apply Body Butter to dry skin then spray Body Mist for a complete conditioning experience that you will love! Both Body Butter and Body Mist are packaged in a holiday gift bag* which includes our cozy Aloe socks** as a FREE bonus! Makes a great gift that every woman will appreciate! A $39.50 Value—Holiday Priced at: $34.50—Save $5.00! *Gift
*Free S&H on orders of $60 or more*
NutriAloe S&H $6.75
---
Business Opportunity
I have a series of short e-mails that will tell you all about the L'Bri opportunity. This newsletter is used to inform you or someone you know about the business to see if you might be interested in joining as a new recruit! This is a pressure free 7 day informative email list.

In case the form doesn't show up in this e-zine, click here.


Watch and listen to this short video from L'Bri's founder, Linda Kaminski, about the benefits of starting your own L'Bri business. click here.


In Health and Happiness,

Penny Steinke

http://www.natural-aloe-skin-care.com

Comments or feedback? Click here.