30 Second Commercial
My L'BRI PURE n' NATURAL 30 second commercial
First, what is it?
It is what you can say to people when you are out and about telling them about your business.
Instead of "how are you? what's new?" and answering "I'm fine. Same old same old", use your commercial.
You only have about thirty seconds to keep their attention, so you have to keep it short.
Most importantly, Be Excited about your new business.
Here is my commercial.
"Hi. I'm so excited. I'm working with this all natural skin care line called L'BRI PURE n' NATURAL, have you heard of it? Everyone is talking about it. It's first ingredient is aloe vera, so it's really healing to the skin. Would you be interested in trying a sample of the products?"
It's short and it gets the work out about L'BRI PURE n' NATURAL. When doing this, you have to make sure you have samples to give out.
Or you could try to book a party or send them to your website to place a sample order.
If you give out a sample, make sure you get their name and phone number so that you can follow up with them.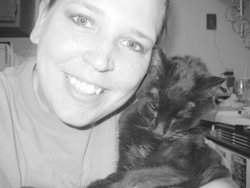 Click here to return from 30 Second Commercial to consultant only checklist.