Seborrheic Keratosis Treatment
Seborrheic Keratosis treatment is all natural.
Seborrheic Keratosis is a skin condition that shows as dark or multi-colored growths.
Seborrheic means greasy and Keratosis means thickening, so it is a greasy thickening of the skin. They are NON-cancerous growths.
They develop with age. These growths can be found on the chest or back. There can be just one or many in a group.
No treatment is necessary unless irritation or appearance is a concern.
Often times they are mistaken for moles and even skin cancer. Please see a dermatologist for proper diagnosis.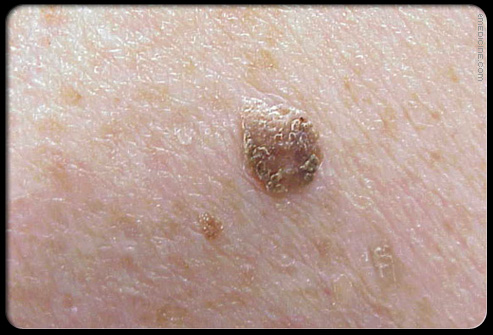 L'Bri's Natural Treatment
L'Bri's Body Wash
L'Bri's Aloe Jelly
L'Bri's Body Butter
L'Bri's Sunscreen


Click here to return from seborrheic keratosis treatment to the home page.