L'BRI's Cosmetics
Now that you have begun to take care of your skin properly, your cosmetics will go on better and look great!
Here is a list of the make up products that L'BRI offers.
Foundations & Concealer
Perfect Finish Liquid Foundation Oil Free Formula
Perfect Finish Liquid Foundation Moisturizing Formula

Perfect Finish Dual Action Wet or Dry Powder Foundation


If you're not quite sure what foundation color is for you, please click here for more information. Also provided is the color conversions for liquid foundation colors versus the dual action compact colors.

Blush
Eyeshadows
Eyebrows
Lip Gloss, & Lipliner
Lip Gloss
Vitamin E Stick SPF 22
Lipliner Pencils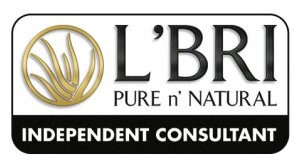 Click here to return from L'BRI's cosmetics to make up tips.