Melasma Treatment
Melasma treatment is natural, effective, and affordable.
Melasma, also called pregnancy mask, is brown splotches on the face. The tan or dark skin is a result of hyperpigmenation on pregnant women.
This CAN also occur in men.
Those that are more likely to get this condition are those on oral or patch contraception or hormone replacement therapy. Also in men and women of Native American decent, mostly on the forearms. Finally, in men and women of German, Russian, and Jewish decent, mostly on the face.
Melasma usually fades in women after they give birth.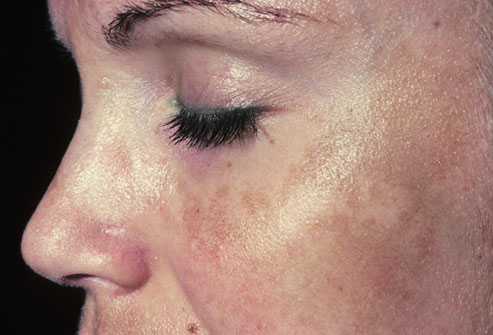 L'BRI's Natural Treatment
L'BRI's Gentle or Deep Pore Trio
L'BRI's Time Erase Serum
L'BRI's Facial Masque
L'BRI's Rejuvenating Facial Peel
L'BRI's Aloe Jelly


Click here to return from melasma treatment to the home page.