Penny Steinke Videos
Below are Penny Steinke videos that I have created to help you learn more about the wonderful products that L'BRI offers!
In your busy life, I realize that most people prefer to see things rather than read. While you can still read about all aspects of L'BRI, here are some videos for you to enjoy.
The basis of beautiful skin begins with a good skin care program. My first clip is a demonstration of how to use L'BRI's Skin Care Trio.
By using the Trio daily, your skin will look and feel younger and healthier. It only takes a few minutes in the morning and a few minutes at nights to get beautiful skin.
In this next clip, I am demonstating how to apply L'BRI's make-up with a focus on eye make-up.
Putting on make-up can be challenging for some people. Really it just takes practice. I have been wearing make-up since I was a teenager. I was taught early and now I have several years of experience.
Just try it out for yourself and play with it for best results.
Here are my skin care tips to help you have beautiful healthy skin!
These are probably tips you've heard before. This is really nothing new, but it is imperative for healthy skin.
Here is how easy it is to order your free samples. This is a step by step guide how how to place your order. Trying samples is the best way to decide if you like a product. This way you are only spending a fraction of what it costs to order full size products. You also won't be wasting any of it. Give L'BRI a try!
In this video, I demonstrate how to use L'BRI's Facial Masque. This masque is awesome! You must have this in your beauty collection. This product also comes with the sample pack you can order.
Click here to get beautiful skin today!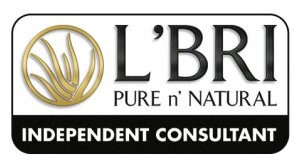 Click here to return from Penny Steinke videos to natural skincare products.