Best Home Business Opportunity
Your Best Home Business Opportunity Is Here!
There are 3 main parts to our L'BRI business. Imagine a bike in motion ...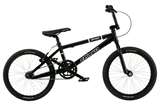 Handle Bars
The handle bars are your customer base.
~you need to keep following up with your customers to help them solve their skin care needs.
~skin care is recession proof
~the products are consumable
~if you are not steering your bike by following up with your customers, you will CRASH!
---
Left Pedal
The left pedal is sharing the business opportunity and sponsoring women.
~stable and debt free company
~there are endless management opportunities
~promote yourself and give yourself monthly raises (you don't have to wait until someone dies or retires to move up in the business)
~free car and insurance can be yours when you help other women!
~help yourself and others financially
~affordable start up and can earn the full showcase for free
~personal growth
~gratifying work
---
Right Pedal
The right pedal is sharing the products.
~you have a free website where customers can go at anytime and place an order
~you don't have to carry any inventory
~L'Bri has a wonderful FREE hostess program
~one of a kind product line - affordable and effective
~no delivery for you or your hostess
~free shipping to your customers
~natural and safe products
---
On the Road...
~you'll get training
~you'll have fun
~you will have multiple streams of income
~gift and travel incentives
~flexible hours
~recognition
~learn new skills
~tax advantages
~make new friends
~easy to learn
~personal growth
Just close your eyes and imagine how this bike works and how it will make your business the BEST home business opportunity. You have to put equal time in on sharing the products and sponsoring women to be truly successful.
Balance your calendar out so that you have home shows and coffee times where you share the business opportunity.
And all the time remember to follow up! It's the key to your business.
Sign up for my free 7 day business report to learn more about L'BRI.
Click here to return from best home business opportunity to the business opportunity.