Direct Sales
Direct Sales Is Such An Exciting Industry!
Did you know:
~over $3.5 billion in products are purchased each year?
~Skin Care, Cosmetics and Wellness products are among the top products purchased because they are consumable and recession proof!
~15 million people are involved and 89.9% of them are women like us.
Many types of women are joining L'BRI:
:)College students are joining because they are open minded and need some extra cash!
:)Business people are joining because of the endless growth potential, the chance to start a new career and be their own boss.
:)Busy moms are joining because of the flexibility of working around their families.
:)Retired women are joining because of the chance to supplement their income, do something fun, and meet new people.

How is this different than retail sales?
Traditional retail companies spend their money on middle men such as advertising in magazines, newspaper, TV, models, wholesalers, and warehouses.
L'BRI has no middle men! L'BRI distributes the product through their consultants. The money L'BRI would be paying out to middle men goes to their hostesses and consultants in many bonuses, great commissions, gifts and travel incentives, our incredible FREE hostess program, wholesale prices, website, free shipping and much more.
Sign up for my free 7 day business report to learn more about L'BRI.
Click here to return from direct sales to the business opportunity.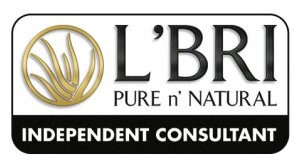 Thanks Gina for providing this information to our team!