Future Business Owner
Future Business Owner... Keep reading!
I am working hard to quit my job and become a top paying successful consultant for L'BRI.
If You Want, I Can Help You Do The Same!
I joined L'BRI in October 2007. I am looking for you to be a part of this awesome team and company.
One of the best definitions of a 'job' that I've ever heard is J-ust O-ver B-roke. And let's face it, that describes most people in a 'job'. Doesn't it?
Monday to Friday, 9-5. You work really hard doing everything you're asked to do, all the time wondering if you're going to get laid off or have your benefits cut.
---
That's no way to live!
Don't you think it's time you started taking control of your income?
Having the freedom you want in your life?
Being able to choose what you do and get the recognition you deserve?
Because there is a way you can to do that....
You can move towards letting your hard work make money for you, instead of your boss!
You can be the one in charge for a change. Wouldn't that be nice?
You can get that the feeling of freedom in your life, just by joining L'BRI and becoming a successful consultant...
Are you a future business owner?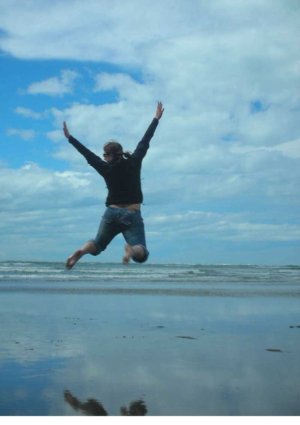 About L'BRI
*Skin care and cosmetics company whose first ingredient is Aloe Vera and contains other natural botanicals (and it works!)
*The owners have over 30 years of experience in Direct Sales, Skin Care and Cosmetics.
*L'BRI is young company with tons of room for growth. It's an incredible ground floor opportunity!
*L'BRI is a very strong and debt-free company that really cares about their customers and consultants!
*They are a proud sponsor of The Make-A-Wish Foundation.
*L'BRI is on the cutting edge with their products, ingredients and our business opportunity!
*There are ongoing trainings that are set up step by step for anyone to be successful.
How YOU make money
You make money when you sell L'BRI Skin Care.
This can be done in many ways. The fastest way to get cash is by having home parties or doing one-on-one's where you share the products and people buy.
You can also decide to sell online by building yourself a website or blog. This can be very profitable, but takes longer to see the money.
You are a future business owner. There are so many benefits to starting your own business. '
Give L'BRI a try
When you join a company, it really makes a difference as to whether you believe in the products or not.
Before you decide if you want to be a future business owner, try L'BRI's products. You can order a free sample, you only pay $6.75 for shipping and handling.


Click here to order a free sample.
---
Will You Be One of My Rock Stars?
I am looking for my next rock star. The question is, "is that you?"
If you've got what it takes, I'll help you get to the top. This means I spend a lot of time and effort helping you to make sure you get the support you want.
However, I'm only prepared to do this for people who actually want to succeed with L'BRI!
So if that isn't you, please stop reading now.
Are you...
* motivated to earn "the big bucks"?
* willing to take responsibility for your results and do whatever it takes to get them?
* Are willing to use the ideas I give you to make this work?
* Have some past sales experience or ready to learn?
Then I want to hear from you!
You can take the first step towards quitting your job and letting your actions dictate your income by clicking on the link below:


I'm a Rock Star!


I'm really excited about helping you become a future business owner and get to the top of L'BRI!
Hope to speak to you soon!
Penny Steinke
Independent L'BRI Consultant
Leader of the L'BRI Rock Stars
262.549.9869
I'll leave you with this thought... try this business out for a few weeks and see how it goes.
You really have nothing to lose. This trial basis is affordable. There are two kits, $125 or $325.
If you don't like it after a few weeks, then quit. You get to keep all the money you made, keep the kit and the wonderful products, and keep in touch with the new friends you made.
If you like it, keep going and see where it can take you.
Sign up for my risk free 7 day business newsletter to learn more about L'BRI.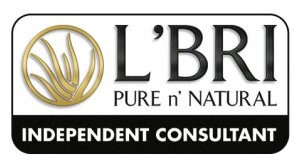 Click here to return from future business owner to L'BRI's business opportunity.