Successful Consultant
Successful Consultant for L'BRI Pure n' Natural
I am working hard to quit my job and become a top paying successful consultant for L'BRI.
If You Want, I Can Help You Do The Same!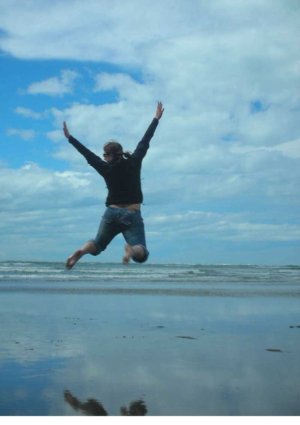 I joined L'BRI Pure n' Natural in October 2007. I am looking for you to be a part of this awesome team and company.
Would You Like To Say "You're Fired!" To Your Boss?
One of the best definitions of a 'job' that I've ever heard is J-ust O-ver B-roke. And let's face it, that describes most people in a 'job'. Doesn't it?
Monday to Friday, 9-5 (or if you're like I was, much longer hours than that!) - You work really hard doing everything you're asked to do, all the time wondering if you're going to get laid off or have your benefits cut.
That's no way to live!
Don't you think it's time you started taking control of your income?
Having the freedom you want in your life?
Being able to choose what you do and get the recognition you deserve?
Because there is a way you can to do that....
You can move towards letting your hard work make money for you, instead of your boss!
You can be the one in charge for a change. Wouldn't that be nice?
You can get that the feeling of freedom in your life, just by joining L'BRI and becoming a successful consultant...
"What You'll Get When You're On My L'BRI Team..."
I am totally committed to helping my team succeed with L'BRI in every way possible!
We have girls from all over North America joining L'BRI and I want you to be a part of my team, the L'BRI Rock Stars!
When you first join me, to help you get started, you'll get:
1. A weekly training call with me, so you know how to book your first party and what to do before, during and after it.
2. A 14 step program that is emailed to you with everything you need to get your new business up and running.
3. A weekly business growth tip.
If you're in Wisconsin (where I'm based), there are extra face to face benefits you can get...
For instance, I'll even do your first party for you and you take all the sales!
I love being an independent L'BRI successful consultant because it's totally changed my life for the better; more income & more freedom.
"Will You Be One Of My Rock Stars?"
I am looking for my next rock star. The question is, "is that you?"
I only accept certain people onto my team, because I want to build the top L'BRI team that produces the most sales and wins all the awards at the yearly convention!
The reason I say this, is that if you've got what it takes, I'll help you get to the top. This means I spend a lot of time and effort helping you to make sure you get the support you want.
However, I'm only prepared to do this for people who actually want to succeed with L'BRI!
So if that isn't you, please stop reading now.
If you:
* Are motivated to earn "the big bucks"?
* Are willing to take responsibility for your results and do whatever it takes to get them?
* Are creative so you can come up with ways to get parties booked when you don't have as many as you want?
* Are willing to use the ideas I give you to make this work?
* Have some past sales experience or ready to learn?
Then I want to hear from you!
You can take the first step towards quitting your job and letting your actions dictate your income by clicking on the link below:

I'm A Rock Star!


---
I'm really excited about helping you get to the top of L'BRI!
Hope to speak to you soon!
Penny Steinke
Independent L'BRI Consultant
Leader of the L'BRI Rock Stars
262.549.9869
Sign up for my free 7 day business report to learn more about L'BRI.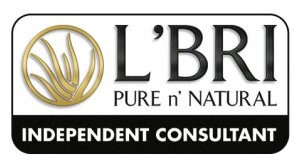 Click here to return from successful consultant to the business opportunity.