Sulfate Free Conditioner
L'Bri's Sulfate Free Conditioner Does Not Contain SLS.
Sodium Lauryl Sulfate is a popular ingredient used in over 1000 cosmetic products.
It is also one of the main ingredients in most shampoos and conditioners.
SLS is a strong degreaser that dries the skin and hair and can cause contact eczema. It can also cause severe inflammation to your skin.
If the products that you are using right now foam or lather, then it contain harsh chemicals (SLS) that make this happen. This only dries our your skin and scalp.
How Can L'Bri Help?
L'Bri's conditioner can be used everyday.
It detangles.
It restores strength and shine.
It protects from everyday wear and tear.
It conditions without weighing your hair down.
It will leave your hair feeling softer, stronger, and more manageable.
It does NOT contain artificial colors or dyes and is safe to use on color treated hair.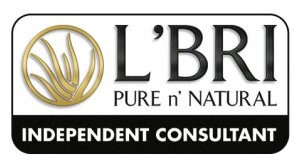 Click here to return from sulfate free conditioner to L'Bri's Aloe Conditioner.