L'Bri Testimonials
Here are real testimonials from actual customers. See what others are saying before you decide to try L'Bri for yourself. If you have tried L'Bri, share your results with us. Fill out the form at the bottom of the page.
---
"After having breast reduction surgery, I noticed my breasts were very dry and itchy. Having to wash and shower three times a day, my skin was drying out quickly. I received a sample of the L'Bri Daily Moisturizing Hand and Body Lotion.
I put it on 3 to 4 times a day and noticed a huge improvement, not just with the dry skin, but also the healing process. I went to my doctor for the six week checkup and he told me to keep doing what I am doing and using the product.
He stated my breasts were so soft and healing faster than normal. Wonderful product!!!"
-Vicki from Milwaukee, WI
---
"I particularly like that L'Bri uses natural, healthy ingredients. I've used Clinique for almost 20 years, and I like the simplicity and naturalness of L'Bri better. I love that the moisturizer really works well without being greasy or causing breakouts."
-Kathy from Milwaukee, WI
---
"My rosacea is virtually non-existent since I started using L'Bri! Regular use of the Deep Pore Skin Care Set has left my skin looking and feeling great. It calms my rosacea and has resulted in very few breakouts or flares, something I struggled with when using other products. In addition, I can use the Exfoliating Face and Body Scrub, Facial Masque and the Rejuvenating Enzyme Facial Peel without fear that it will react with my sensitive skin. I couldn't be happier with these products and the results!"
-Lisa from New Berlin, WI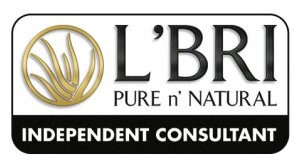 Fill out this form to submit your own results.
---
---
L'Bri's corporate office receives many, many emails and letters from their customers. Some of them are highlighted here.
Click here to return from testimonials to natural skincare products.
---