Host Coach on Facebook
Host Coach on Facebook
This is a bonus training that Shari offered to us.
Why is this good? It's Fun, Fast, and Easy. It's like emailing, texting, and e-vites all in one.
When you host coach, ask if she is on FB and is it okay for you to friend request her.
You will be creating an event for her.
How to create an Event
~Send them a friend request
~Go to the events (on the right side). Create an event. Fill in the boxes – date, time, hostess' name, and title "Mary is having a L'BRI party" Have a short message. Theme party or new products
~if someone can't attend, give them order instructions for your website and let them know there is direct shipping right to their door
~invite the hostess
1. RSVP (uncheck this making it private) 2. Public (uncheck) 3. Can guests invite friends? YES! 4. add a photo of L'BRI or of a product
Then click create event
Guest List – make the hostess the administrator, so they can invite their friends.
Go to the hostess' wall and say something like "I'm so excited for the party on April 20th. I just created the event, so go invite some friends."
Check back to see if she has invited friends.
Send a message to those who have not yet replied with information about the party.
Send a message to all a few days before the party reminding them of the date and time.
The day of the party, post on your wall "I'm going to Mary's today for her party. I can't wait!" (tag Mary, so it will show up on her page as well)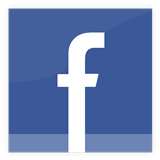 ---
This seems a bit overwhelming at first, but like anything else, the more you do it the better you will get at it. Keep trying and practicing and you will be able to do this effectively.
If you set up the event, you can give out your website information, created by you, you can communicate individually with the guests and send out messages, you can put up pictures. Overall you can communicate better.
After the party, you can friend request people from the party. You can personally thank them. You can see if they would like to be a host or learn more about the business opportunity.
Shari and her colleagues have noticed fewer cancellations using FB. It's quick and affordable (you don't need postage to send out postcard invites). They can order right online and get it shipped to them.
This also avoids the objection "I don't know anyone". Do you know anyone on FB? Plenty I'm sure.
E-vites tend to be longer and more time consuming. Sometimes they end up in the junk file.
If you want to book shows using FB, send personal messages (private) to your friends and see if they are interested.

Click here to return from host coach to facebook.