Facebook
Facebook and Your L'BRI Business
On this week's call with Shari Hudspeth, we talked mainly about using FB for your business.
Whether you are a seasoned FB user or whether you're brand new, here are some tips for you.
1. Be Yourself
2. Brand Yourself
3. Use pictures ~ make them fun and interesting
4. Use friend finder ~ this will re-connect you to old friends and help you gain potentially new customers. Think about people from school, work, and church.
5. Update your status ~ tell people what's on your mind
6. Your Wall ~ remember this is PUBLIC. Everyone can see this, so don't post things that you wouldn't want your mother or pastor to see.
7. Comment on other people's posts
8. Don't make a separate "fan" page. Just use your personal page. Be careful about putting too much on there about your business. You must have a mix of personal with only minimal business things. The ratio Shari gave us was 5 to 7 personal posts to one business. The key to posting about L'BRI is not have it sounding like an ad.
9. Which goes into her next point, don't make it sound like an ad. For example, "woohoo, I won a trip thanks to L'BRI" or "Thanks to L'BRI I just paid off my loans today".
10. Tuesday and Wednesday morning seem to have the highest volume of activity on FB,so get on there then.
11. Use the personal chat to book a party. The great thing about this, is it can be at anytime! If you are on there at one in the morning, and so are they, it's fair game to chat about anything, including L'BRI. Now we could never do that with the phone...
12. Build relationships with people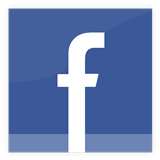 Do's and Don'ts With Facebook
Do
Be genuinely interested
Be helpful
Have great energy
Share success stories
Set time limits
---
Don't
Talk about religion or politics
Post after a night of drinking
Post things that you wouldn't want your mom, pastor, or kids to see
Swear
Post when you are angry
Play games ~ they are a huge time waster
Penny Steinke


Create Your Badge
I hope that this has been informative. Facebook can be a great tool for you! It is constantly changing though, so keep informed.



Click here to return from facebook to call 2.


Click here to go to Call 4.


How to Host Coach on FB


Bonus Info - Making an Effective Booking Call


Bonus Info - Hostess Coaching