L'BRI's Opportunity
Before you read more about L'BRI's opportunity, look at this.
Network marketing, direct sales, multi-level marketing... they have gotten a bad rap. If you think about it, everything we do requires the work of people in direct sales or network marketing. When deciding which network marketing opportunity is for you, you need to consider a few things.
What is the training program like? What is the benefits for working with the company? Do you believe in the products?
These are all things to consider. Joining a company is not a get rich quick opportunity. It will take time and commitment from you to make your business work. Let's look at the benefits of joining L'BRI Pure n' Natural.
*L'BRI offers free trainings in the form of the business guide, cds, dvds, seminars, conference calls, and working closely with your up-line manager
*corporate web site, which organizes your customers and keeps track of your orders
*a stable, booming, ground floor opportunity
*no college degree needed, easy to learn
*no experience needed
*awesome, effective product - it really works
*consumable, which means more reorders from your customers
*healthy and back to nature - go green
*affordable
*multiple streams of income (home shows, sampling, referrals, reorders and internet sales, sponsoring)
*full or part time
*can work around kids, family, or other commitments
*can't get laid off or downsized
*you own your own business - be your own boss
*extra money
*not stuck in an office
*huge market
*low start up costs
*freedom - you're in control - low risk
*tax savings
*no inventory to keep
*all orders get shipped right to your customers
*great hostess program for home shows
*recognition from L'BRI family
*earn a free car when you are promoted to an executive manager (Nissan Altima or Crossover Nissan Rogue)
*make new friends
*work from the comfort of your own home
*financial freedom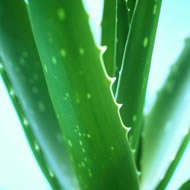 Are you enthusiastic? Do you have a desire to succeed? Do you want financial independence? Do you like to help others succeed? Do you want to make a difference in this world? Do you want to live a lifestyle of which you are worthy? Do you want to earn a lot of money?
All of these can become true with L'BRI. It takes determination and consistency from you to make it real.
Are you interested in learning more?
Click here to view what is included in the kits.
If you join with me, I promise I will be here to help you and guide you in your new business. You will also have access to the consultant only page of this web site.
When you start your business, you will need to spend money and put in the time to make it work. I recommend you create your own web site in addition to the free site that you get when signing up. If you are like me and have no idea on how to create a web site, I highly recommend using Site Build It. This made creating this site easy for me. I had to put in the time, but it explained each step of the way.

If you have questions about the business, L'BRI, or anything else, please contact me.
Sign up for my free newsletter to learn more about the opportunity.
If you would like to sign up to become a consultant, please contact me. There is short application on-line to fill out and then you need to sign up for a web site and order your showcase. I would love to talk with you about the business and we can decide together if it would be the right choice for you. I won't pressure you into signing up, but I will encourage you to when you feel ready. Please include a telephone number and a good time that we can talk. I look forward to talking with you soon.


Click here to return from opportunity to your consultant.